If you haven't heard of graphene yet then you're in for a bit of a surprise. Graphene is a material, first discovered in Manchester in 2004, that is so useful it's been described as "ubiquitous" in application.
Graphene is estimated to be between 100x and 300x the strength of steel, making if the strongest material yet discovered, it is the best transmitter of electricity yet discovered, the best transmitter of heat yet discovered, is transparent, is highly resistive to corrosion and even apparently lets nothing other than pure water molecules pass through it, making it potentially the best and most simple water filter yet discovered.
All of this from a material that is just one atomic layer thick, making it also the thinnest and lightest material known to exist. It is so thin that it is also often described as the "only two-dimensional material".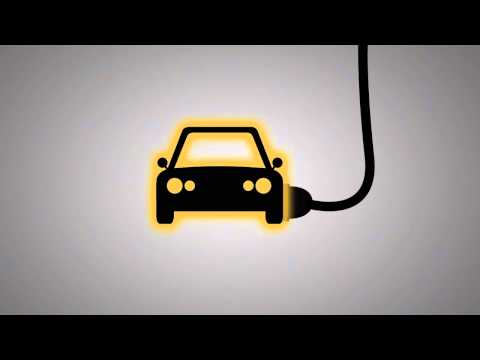 It is, essentially, predicted to be the next wonder of modern science. Scientists and analysts have gone as far to say that after the industrial revolution and silicon revolution, history will remember the graphene revolution.
Graphene's incredible properties allow for so many potential uses that they simply cannot be counted, or even predicted. Combining its electrical and thermal properties could create paper-thin solar panels with incredible robustness that could coat the entire outside of buildings without causing an eye-sore, due to their transparency.
Medical implants of tiny size would be possible due to its thinness, resistance to corrosion and ability to transfer data with great efficiency.
Incredibly simplistic desalination plants could remove the salt from water, meaning clean water for billions.
Just about everything that graphene can do, minus its abilities as a water-filter, are incredibly useful in electronics.
You see, graphene is vastly superior to silicon for building micro-chips in that it can transmit information much faster. Not only that, its thinness would allow for impossibly thin chipsets and displays to be constructed. It would take a full 3 million layers of graphene to reach 1mm of thickness. With a material this useful, a whole lot can be done in just a few layers, let alone 3 million.
The end result could be computer and display technologies similar or superior to those found in a modern smartphone or smart TV, but only paper thin and incredibly resistant to damage. Of course, one would hardly want a paper-thin phone, but you get the picture. One could make a device as thick as they liked, simply by applying it to a piece of metal or plastic. Such a thin, durable and flexible technology could also be added as a coating to just about any object.
Obviously initially we'd see components getting just partial graphene integration, allowing for minimization, then eventually entirely graphene components, leading to further reductions in size.
What's really so exciting about this material is that the possibilities seem endless. Just about any crazy thing people can think up (within the confines of physics) seems to be within the theoretical limits of graphene-based technologies.
Nokia and Graphene
It's fairly well known that technologies tend to spend a lot of time in the lab before they ever hit the consumer market. This is because it's usually not worth it for major companies to jump on board before any definite, fiscal returns can be predicted and when. The path of discovery and innovation often begins with government funded science that only sees corporate backing once an invention or discovery has reached a certain point where manufacturing is plausible and definite uses are identified.
Graphene seems to have reached this point already, with Nokia earning a $1.3 billion grant to research and develop graphene technologies.
"Nokia is proud to be involved with this project, and we have deep roots in the field – we first started working with graphene already in 2006. Since then, we have come to identify multiple areas where this material can be applied in modern computing environments. We've done some very promising work so far, but I believe the greatest innovations have yet to be discovered."
Nokia hopes that not only will graphene research provide positive results in the electronics industry, but also create jobs "all across Europe". The potential effects of graphene really are Earth-shaking.
Now that companies like Nokia are beginning to take a more concerted interest in graphene R&D, one can expect progress to accelerate impressively, if history is any kind of indicator.
As Professor Jari Kinaret explained in an interview, the aim is not to "replace steel or silicone, we want to do things that cannot be done with existing materials [sic] platforms" such as ubiquitous electronic technologies that can be embedded in clothing or wallpaper. Of course, the myriad of other uses for graphene are also mentioned.
Applicable graphene technologies are still a long way away and estimates vary from 5, to 20 years and even beyond. Despite this, the more that is learned about graphene the more promising it's looking to be a material capable of bringing about the next world-wide technological revolution and we're chomping at the bits to see what happens next.
Source: Nokia