---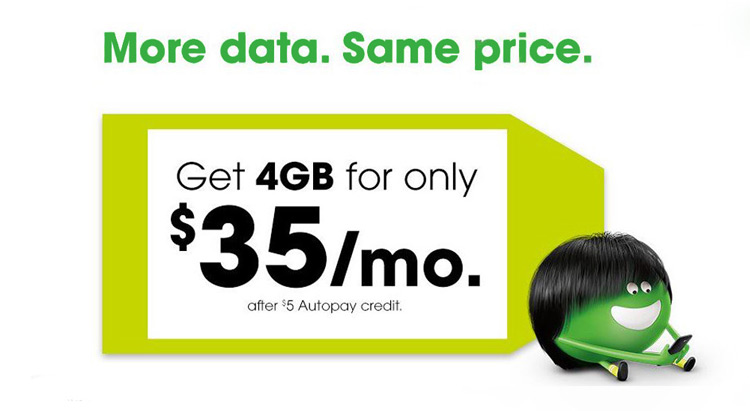 A quick update from prepaid brand Cricket Wireless: the AT&T spin-off is bumping up data on its $40 monthly plan.
From May 12, customers on Cricket's Basic Plan will receive 4GB of 4G LTE data each month, up from the current 3GB allotment. The plan also includes unlimited domestic talk and text, plus unlimited slowed data.
The new 4GB inclusion will be automatically added to all plans from tomorrow, so existing customers don't need to lift a finger to enjoy an extra 1GB each month. Prices will remain at $40 per month for a single line, or $35 with Cricket's Auto Pay billing discount.
If you'd prefer more data each month, Cricket also offers 8GB for $50 (or $45 with AutoPay), and an unlimited plan for $60 (or $55). Both the unlimited and 8GB plans also include unlimited international texts, unlimited calls and texts to and from Mexico and Canada, and unlimited use of your plan's data when roaming in either country.
All of Cricket's plan prices include taxes and fees, so there's no surprise charges or overages at the end of each month. New customers will also be eligible for a $50 bill credit when they port an existing number to a Cricket plan.
If you're planning on switching to Cricket, you can also claim a free or discounted phone. Devices you can pick up for $0 when switching include the Alcatel Streak, the ZTE Sonata 3, the Samsung Galaxy Amp 2, and the LG Fortune.
Compare Cricket plans below
---