---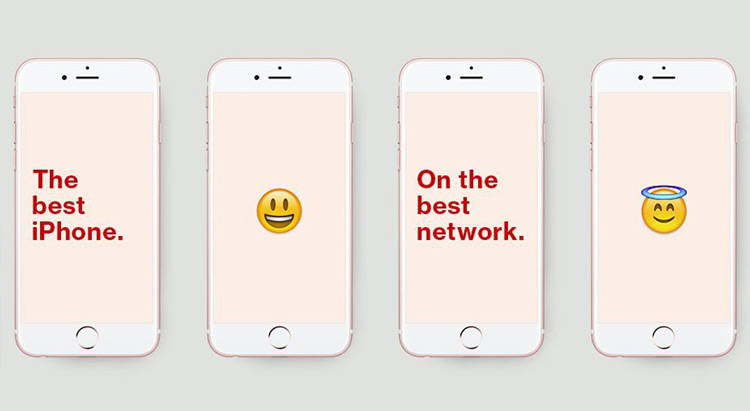 Thinking of making the move to Verizon? If you're an iPhone user with a 6 or 6s model, the carrier has a new, limited-time promo just for you.
Starting April 20, Verizon will offer owners of selected Apple phones a sweet $200 for switching phone numbers and service to its network. The deal applies to new customers with the iPhone 6, iPhone 6s, iPhone 6 Plus or iPhone 6s Plus in all storage sizes.
Bring your eligible iPhone and port your number from a rival carrier, and you'll receive a bonus $200 prepaid Visa card, plus you'll have the $30 activation fee waived. Customers can expect their fees to be reimbursed via bill credit within one to two bill cycles.
Unlike similar switching promotions, Verizon's deal doesn't seem to require customers trade-in old devices, sign up for a new Verizon phone, or activate specific plans; as long as you've got a qualifying iPhone and switch your number to Verizon, you're eligible for the $200 and a refund on your start-up fees.
It appears the offer is available to all new customers on both post and prepaid Verizon plans, and you won't need to give up your phone to take advantage of the deal.
Make the switch, pay off your lease
Verizon is not-so-subtly aiming the promo at customers who originally snapped up the iPhone 6 or 6s on low-cost leasing deals, such as Sprint's iPhone Forever or T-Mobile's JUMP! On Demand.
While these payment programs mean you'll pay less each month to take home a brand-new iPhone, customers won't get to actually own the device without making a final balloon payment, in the region of $150-200.
The limited-time Verizon offer covers that final charge for lease customers, giving iPhone owners extra incentive to switch to Big Red's lauded network and new unlimited data plans. If you're eyeing a jump to Verizon, the Unlimited Plan includes unlimited calls, texts and data and is priced at $80 per month for a single line with AutoPay.
Verizon's iPhone deal is available for a limited time only. For more info on Verizon's plans, unlimited or otherwise, start comparing below.
Compare Carriers to Find the Perfect
Cell Phone Plan
About Verizon Wireless...

Verizon Wireless is one for the "Big Four" cell phone carriers in the United States. The Verizon network uses the latest 4G LTE technology while also supporting HSPA & HSPA+ (2G/3G). Verizon was founded in 2000 and is currently the leading cell phone provider in the United States.
Network: Verizon wireless uses CDMA technology. Verizon uses bands 0 and 1 for 3G (850Mhz, 1900Mhz), and bands 2, 4, 13 (1900Mhz, 1700f, 700c) for LTE. 5G technology is coming soon.
Where to Buy: Verizon has over 2,300 retail stores nationwide, so no matter where you are, one probably isn't far away. You can also buy phones and plans online.
Bring Your Own Phone to Verizon: Bringing your own phone to Verizon is easy. You simply need to have an unlocked Verizon-compatible device that supports the company's 3G and LTE bands. Check your phone's compatibility with Verizon here.
Tethering: Verizon's unlimited plan includes 10GB for hotspot usage, after which, speeds are throttled. You can also purchase data-only packs to keep you connected on the go.
Prepaid: Verizon offers prepaid plans in addition to their postpaid ones.
Taxes & Fees: Verizon will charge state taxes and fees on top of your monthly cell phone plan cost.
Fact: When it comes to coverage, Verizon is king. The company's network canvasses more of the United States than those of any of its competitors. Learn more about Verizon via our carrier review.
---